Wageningen Board gamers on tour
Recently we played a game of Spirit Island at the Forum building. It took us at least 4 hours because so many students were interested in boardgames! We even met two aspiring game designers who are working on prototypes. Fantastic to see so much interest in tabletop gaming.
That afternoon we realised: The Wageningen Boardgamers should go out more and promote our hobby in public!
Luckily, promoting boardgames isn't very hard actually. As it turns out that the games themselves do the hard work. for you. Here's how to do it:
Bring the best looking and most well known games.
Bring some posters, stickers and flyers. Ask Erik if you want some ;)
And maybe most important: bring some friends to play the games with!
Have fun!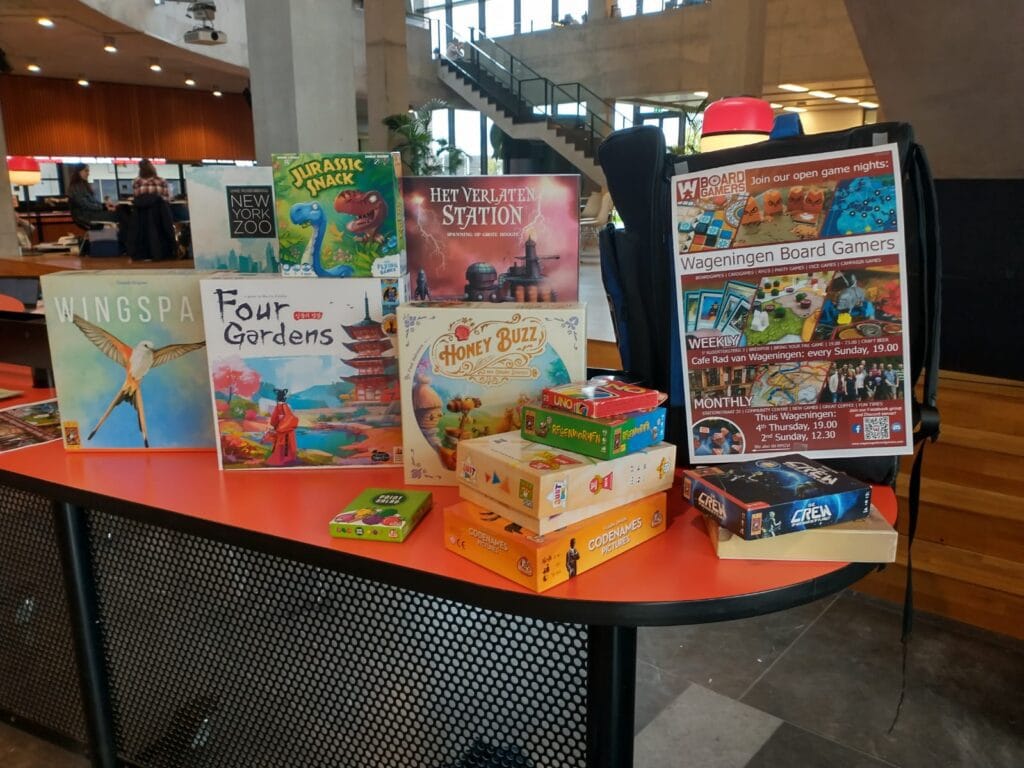 Fig. 1. A beautiful display of games
So there's one question left to ask: Where in Wageningen are YOU gonna play next?