Unveiling the WBG Game Library!
That's right! After at least a year of pandemic interrupted debating, we finally have stocked and opened the Wageningen Board Gamers Games Library! Containing over a dozen games as of this article, there are games in here for everyone to enjoy. In this article, we're going to briefly introduce each game. But first: how do you make the most of these games?
What's it all about?
The WBG Library is a library of board games purchased thanks to you! Or more specifically, thanks to Meeple Members. The large majority of the membership funds currently go towards buying new games for the WBG Library. People who want to help the Wageningen Board Gamers grow can contribute an annual membership fee to get perks like 10% discount at local participating game stores (such as Games and Geekery), pre-registration for special events, and crucially: the ability to borrow WBG library games.
The library games are always available for anyone to play at both the Sunday and Thursday meetups, but Meeple Members are also allowed to take games home. To do so, they talk to a WBG Board Member (if in doubt, talk to me, Sam), go through our lending rules, then write down some details about when they leased the game in the appropriate forms. They are then allowed to hold on to the game for up to 4 weeks (i.e. between monthly meetup events).
Do you have an idea for a good library game? First, you gotta be a Meeple Member. Then contact our Librarian in the Meeple Member WhatsApp group and it will be put into consideration. Furthermore, our Librarian will occasionally poll the Meeple Members about which games we should get next.
What are the Games?!
This article only talks about our first batch of games. Throughout the year, we will continually purchase more games, so keep an eye out! The collection can always be viewed here or on BoardGameGeek. All images are sourced from BoardGameGeek.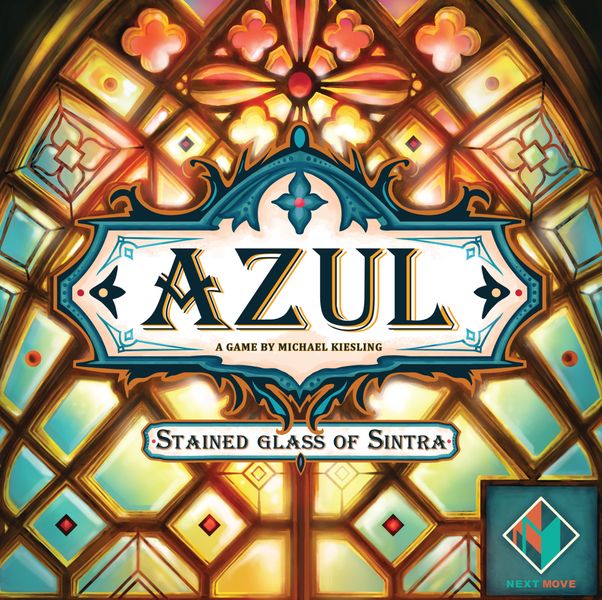 Azul: Stained Glass of Sintra
Or rather, Azul: De ramen van Sintra (don't worry, we'll include an English rulebook if you don't have any Dutchies nearby). The sequel to the hit game Azul, this game has you create beautiful windows with coloured glass more efficiently than anyone else. Beautiful components, clever gameplay, and a big ol' tower! Plays 2-4 players.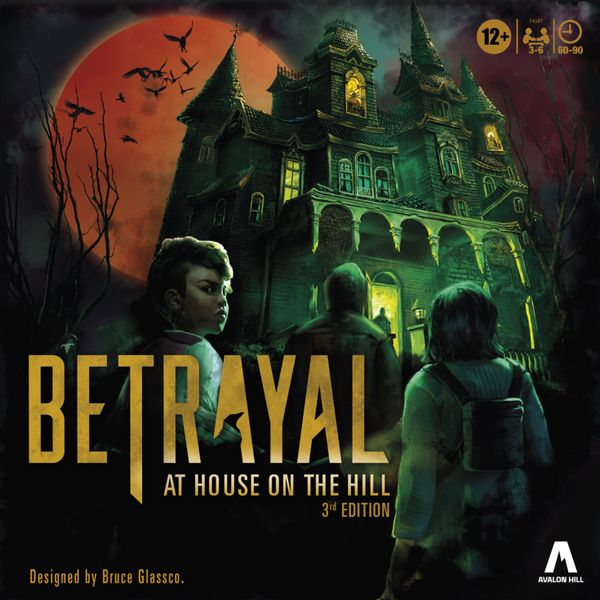 Betrayal at House on the Hill: 3rd Edition
This spooky co-op, but then not game has you exploring a haunted house as a team … until one of you turns against the rest. For those who have played the popular 2nd edition, this edition addresses some rules clarifications and generally improves upon the Betrayal formula in many ways. Also, it can play up to 6 players!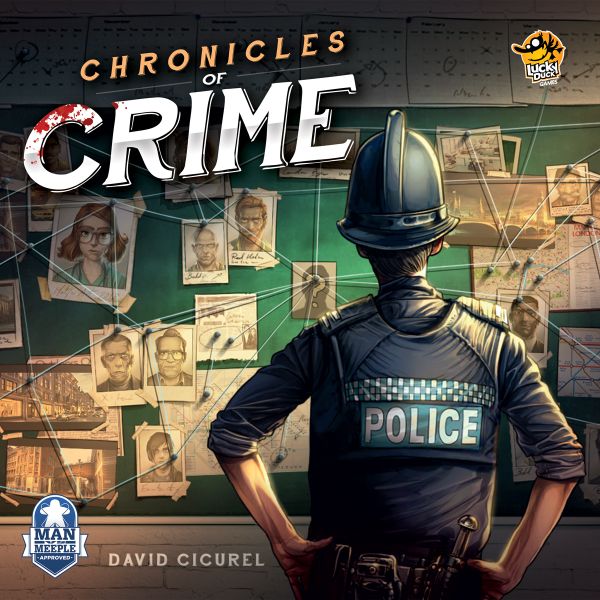 Chronicles of Crime
A purely cooperative game of investigation and deduction. There's been a crime! And it's up to you and your squad to lay out the case, interrogate suspects, and investigate crime scenes with your phone. That's right, this game requires a phone to interact, so you'll need to install the Chronicles of Crime app. But this app unlocks a lot of replayability with the game components, including community created custom cases. Plays as many players as you want.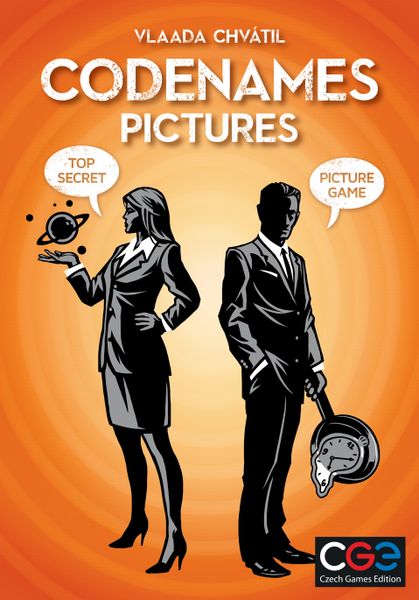 Codenames: Pictures
If you haven't played Codenames yet, you're missing out! And with the Pictures version, language differences aren't a problem at all. Featuring hundreds of bizarre illustrations and dead simple rules, this team game is great for everyone – from board game expert to your half-deaf Lithuanian grandma. Plays 4-8, but best when the teams are equally sized.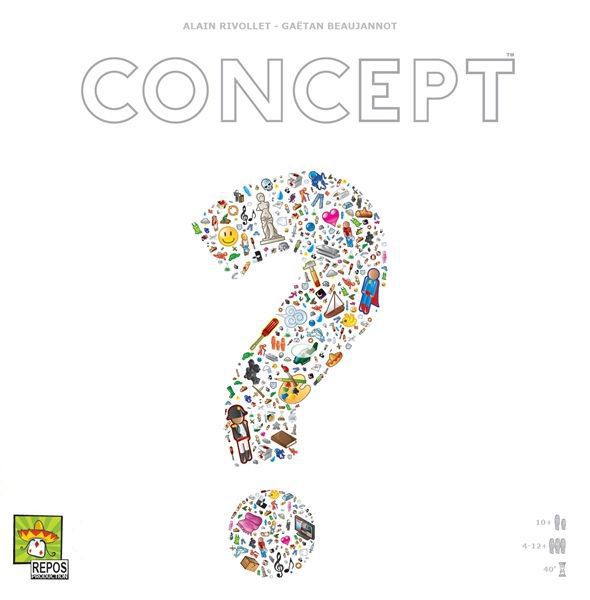 Concept
Character + Time + Weapon + Animal… What? Ohh, you mean a cowboy! That's Concept, except the clue giver has to stay completely quiet, only using tokens to lead your team towards guessing the secret word or phrase. Concept technically is played in teams, but most of the time it just turns into going around the table and playing for the fun of it, rather than for points. Plays 2 to as many as you want!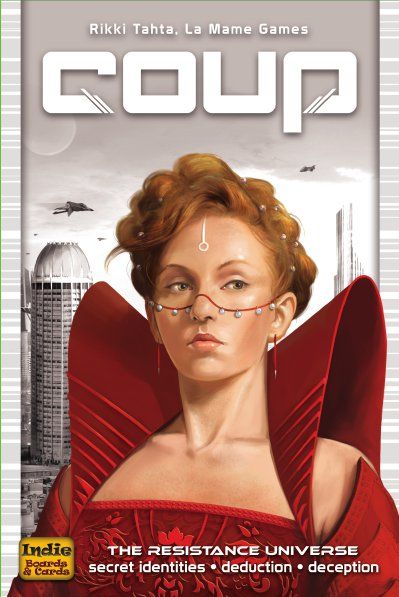 Coup
Coup is easily my favourite hidden role game. If you see someone stifle a laugh when another person claims "I'm the Duke", you know they've been playing Coup. In Coup, you have two hidden roles of five possible roles and you need to bluff (and call bluffs) to be the last person left in this 5-minute game. But one round certainly won't be enough! Plays 2-6, but best with at least 4.
Dixit
Dixit is all about being obscure, but not too obscure. Being clear, but not too clear. In Dixit, you are trying to give the perfect clue so most (but not all) players guess the right surreal image card. Each card is a beautifully surreal artwork conjuring thoughts, memories, and concepts unique to each player. Plays 3-8 players, but best with 5-6.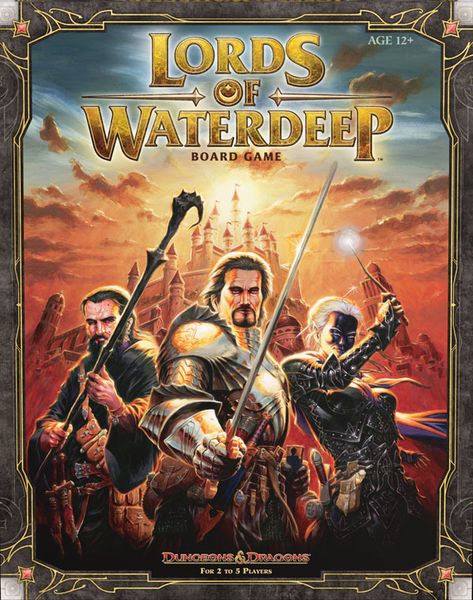 Lords of Waterdeep
Set in the Forgotten Realms, within the Dungeons and Dragons fictional universe, Lords of Waterdeep is not a game of adventuring, but rather a game of sending adventurers out to achieve your own political goals within the city of Waterdeep. Lords of Waterdeep is a solid worker placement game, where the tastiest moment is hearing your opponent groan in frustration as you take the spot they needed to go to. Plays 2-5 players.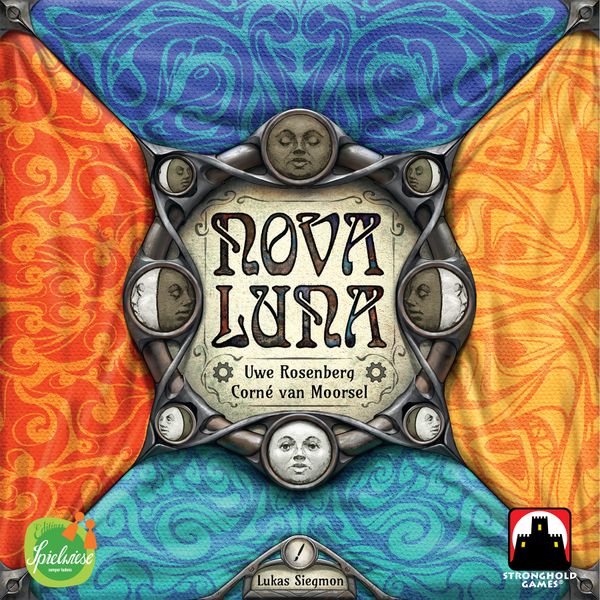 Nova Luna
I know a great many games, but Nova Luna is one I have a blind spot towards. However, I do know it was a runner up for the coveted Spiel des Jahres, aka Game of the Year, in 2020 so it is bound to be an excellent design. In Nova Luna, you draft tiles to complete adjacency combos in this beautiful, abstract tableau builder. Each decision difficult as you weigh your goals against those of your opponents. I'm eager to try it out! Plays up to 4 players.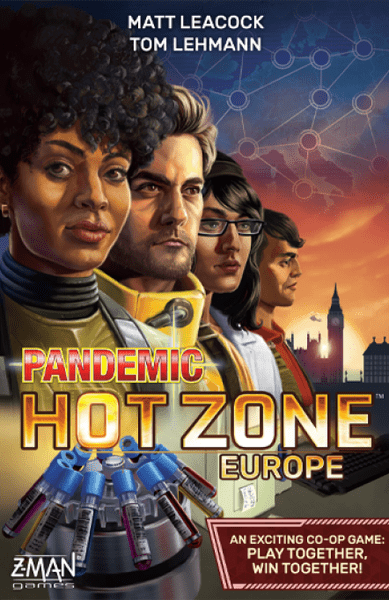 Pandemic: Hot Zone – Europe
Another I've not yet played, but eager to try. The Pandemic: Hot Zone takes the famous cooperative game and condenses it into a rapid affair, cutting right to the meat of the game. Make difficult decisions while a disease ravages Europe (hmm… this sounds familiar), all within about 30 minutes. If you've wanted to try Pandemic, but worry the full game is too much, try this one out. Plays 2-4 players.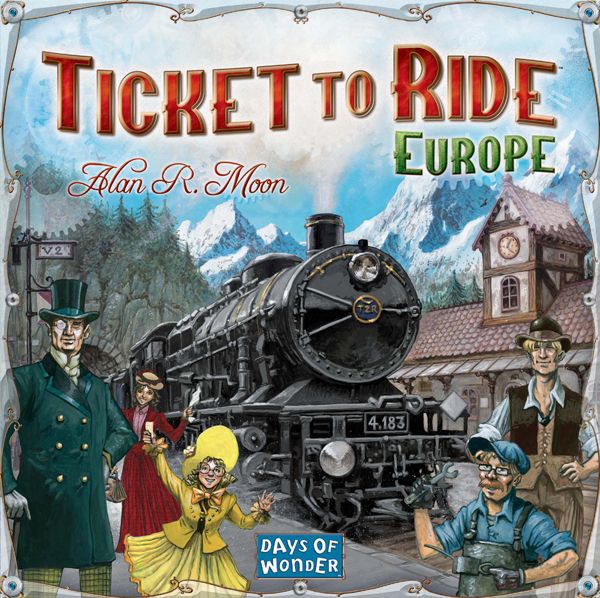 Ticket to Ride: Europe
Your parents/housemates/friends want to play Monopoly again? Tell them "NO!" and reveal the masterpiece that is Ticket to Ride: Europe. Nothing like Monopoly (I just want people to stop playing Monopoly), but it fills a similar niche: an easy to grasp game that anyone can play. Build train routes across Europe and claim lucrative tickets, but be careful that you don't get too greedy, or those same tickets will be negative points. Plays 2-5, and boy is it deliciously cramped at 5 players.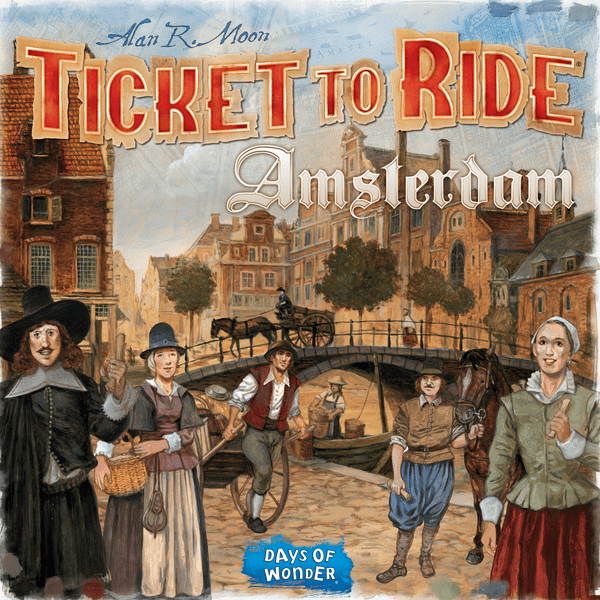 Ticket to Ride: Amsterdam
Another Ticket to Ride?! Yes, but much like Pandemic: Hot Zone, Ticket to Ride: Amsterdam plays in a quick 30 minutes. Set in 17th century Amsterdam, you are building trade routes with carts across the Dutch metropolis to complete contracts so you can come home, kick off your clogs, and eat a lekker stamppot met stroopwafel en koffie. Plays 2-4 players.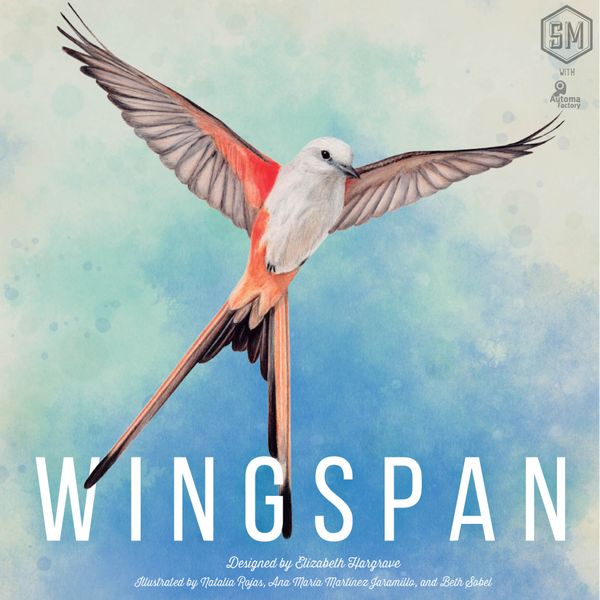 Wingspan
Last, but most certainly not least, Wingspan is the award-winning bird game about birds and doing bird things. Every part of this game is luxurious: from the linen-finished rulebook, mouth-watering inedible(!) eggs, birdbox dice tower, and wonderful bird facts on every card. And the gameplay is great too: build combos of birds in your wildlife reserve, while competing to bird the best bird. Plays 2-5 birds, but best with bird.
We hope you'll make good use of this library and we are excited to fill it with more games. These first games make a solid foundation from which to expand and we're excited to see it grow! A huge thanks to Thuis Wageningen, who allows us to host our cabinet and more importantly, provide an excellent space for people to get together and play board games!