The Strategically Sticky Summer Getaway 2023
Amidst the sweaty temperatures of Lunteren, a group of 33 people descended to do one thing: play board games. Strategy was both within the games, and without by placing your chair in the breeze, showering in the hottest parts of the day, and avoiding falling glass from poorly hung banners (my bad!).
Like previous years, we shacked up at Het Uiltje, a group accommodation not far from Ede. Once again, the wonderful organisers Anouk, Randy, and Ruben put together a smooth event. Friday night began with a potluck of various delicious homemade (mostly) offerings and treats. Special thanks to Vera and Stefan for making a birthday-cake buffet. And of course, we had a get-to-know-you bingo card. And based on the most asked question: yes, I enjoy RPGs (and if you do too, come to De BBLTHK every 1st Sunday to play a free-entry one-shot). We even had a couple of birthdays!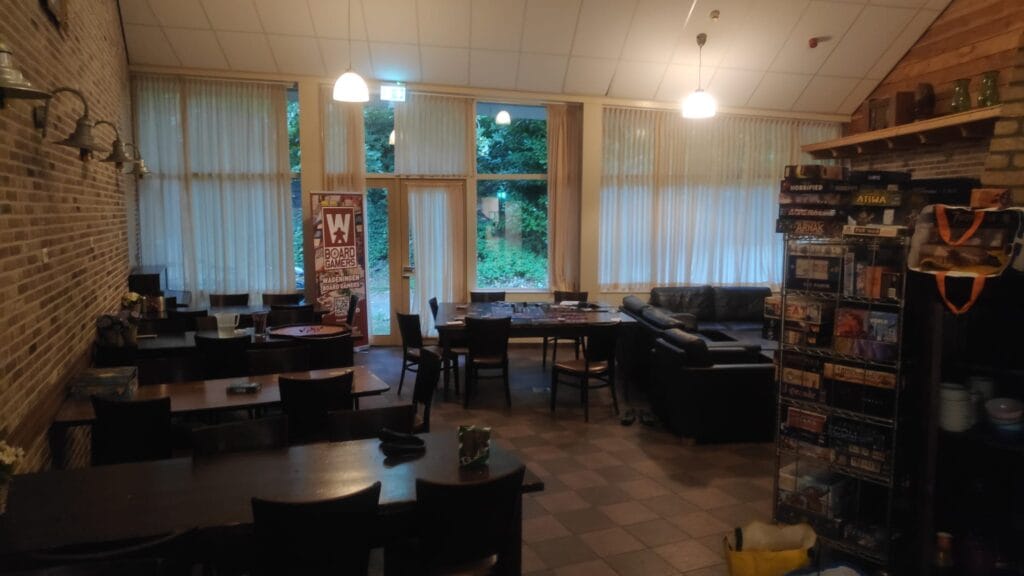 Games in the basement
To combat the humidity, several players descended into the basement, where they allegedly remained until 5am (!!!) playing several rounds of Blood on the Clocktower. Madness! Others who didn't go quite so late played various table games including Galaxy Trucker, Endless Winter, Spirit Island and more. In particular, a game of Human Punishment: The Beginning was started on Friday, but was not finished until late Saturday – truly a new record for long running games.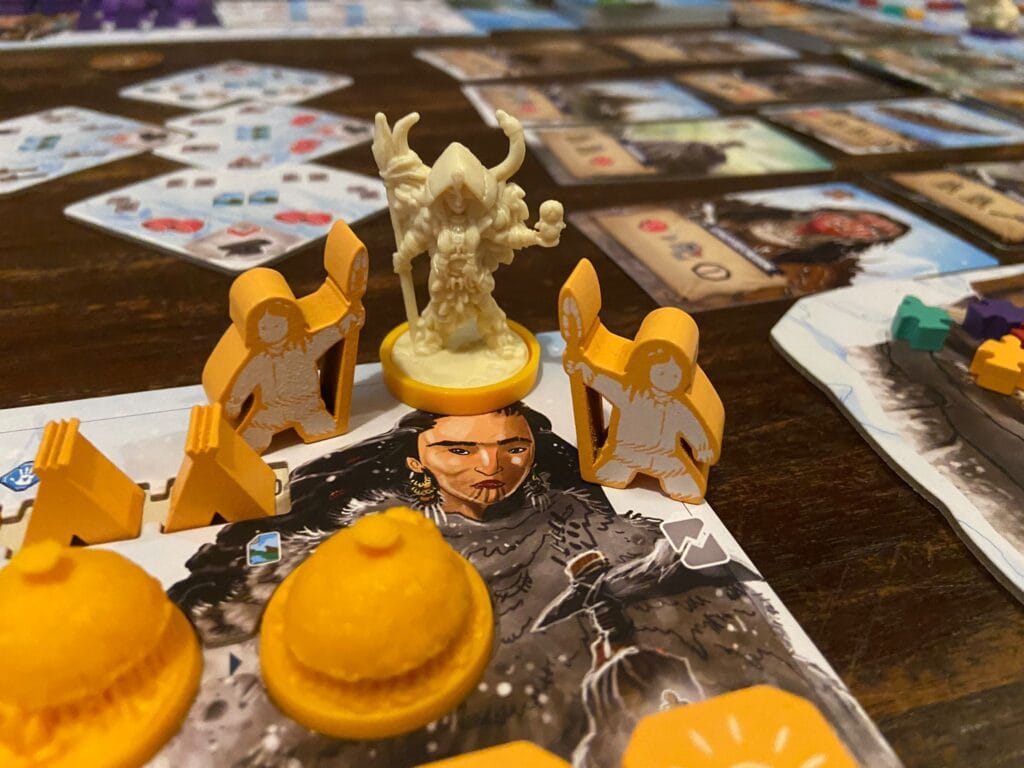 Saturday brought still-warm temperatures, but at least the rain remained at bay, allowing some to play wind-resistant games outside. But Saturday's evening activities were the real highlight: a multi-team tournament of three separate challenges: Ugg-Tect, a game of caveman construction; Double Charades, a game of mirroring a charades-giver; and a set of fiendish board-game themed puzzles. Suffice to say, the best team won :D
Sunday
Sunday brought more dry weather, and the gaming continued! Tables inside and outside stayed occupied as people remained into the afternoon, where we had to finally say our farewells. To my count, 46 games were played, with many played multiple times, and of course the gaming continued at Cafe Rad that evening with the unstoppable Jos hosting.
Next year
Unfortunately, the accommodation will not be available from September 2024, so we can probably only have 2 more getaway at this great venue. If you want to ensure you don't miss the next one, become a Meeple Member to get early sign-up, among other benefits. Next stop: Essen Spiel 2023!