Special Xmas Meetup
This December, we have a special meetup for you all: the Xmas Special Event! As part of the Thursday night meetup – which is on the 19th (19:00-22:30) this month, instead of the 26th – we will be holding other events along with the usual board gaming, at Thuis Wageningen as always. The aim of these events is to raise some donations for Thuis for hosting us all year, as well as getting a pool started for creating a common board game library that anyone can use during WBG meetups (stay tuned for details on that).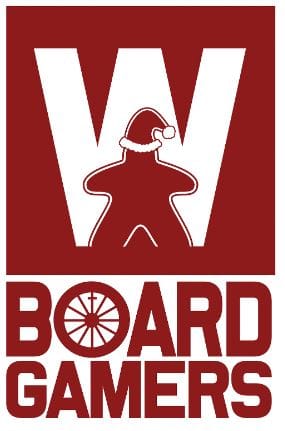 The first event will be a raffle, sponsored by Games & Geekery and de Tinnen Soldaat, where a number of their games will be available for people to win. Simply buy a raffle entry and you're in the draw. Buy many and your chances are even higher (and your chance of having first pick)! And provided we have more games than people, everyone who has a raffle ticket is guaranteed to go home with a game.
The second event will be a bake sale. Do you like cake or Xmas cookies? Silly question… Get a slice of delicious cake while you're gaming.
And the final event: the Wheel of Chance! On this spinning wheel, you will have the chance to win great prizes! What sort of prizes? Well, you'll need to be there to find out…
So don't forget to bring your stash of cash and hope to see you there!